An Extraordinary Place to Discover and Learn
MESSAGE FROM THE PRINCIPAL
The IBA Public School Sukkur, strives to provide high quality, holistic education. The School will always focus on producing outstanding academic results, while this is only one end, whereas, on the other hand a very high importance is given to character building, self-discipline and integrity as features of students' personality development. The School creates a positive school experience for each student, making him/her a confident learner regardless of their respective family circumstances. We endeavour to inculcate within each student the practice of taking ownership of one's own learning. It is our responsibility to nurture and develop every student to prepare them for life.

The students are vigorously engaged in sports and diverse activities of different clubs and societies as they could demonstrate a love for life long learning and compassion for others. Hence they are continually encouraged to participate in diverse activities, enabling them to develop an awareness about global issues, and an active respect for human relations and the environment.

We see education and learning at IBA PSS as a tri-partite relationship between the student, parent and the School, therefore we seek full involvement and cooperation between the three to harness a student's full potential. As Mark Twain once said, "The secret of getting ahead is getting started". The students who have entered or seek to enter in this caring institution of knowledge and learning are destined to achieve success and win laurels in their journey of thousand miles, Insha Allah.

Sincerely

Ali Gohar Chang
Principal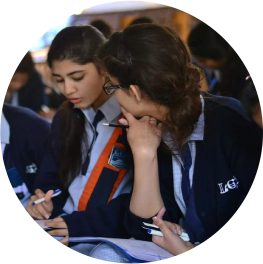 A World Class Institution in the Heart of Sukkur
OUR SCHOOL
IBA-Public School Sukkur is a prestigious institution in interior Sindh, it is dedicated towards open merit and excellence in Education. It is a semi residential co-education school covering 42 acre green land. Since its inception, school always had the reputation of being a good school by providing a rich, robust learning environment where innovation and student centered learning regime exists.
Since its inception, the graduates of the School have contributed in all walks of life in public and private sector at local and International level. The graduates have proved themselves successful leaders in public service, entrepreneurship, multinational companies and civil society organizations. Hoping, the school will continue improving, enhancing and creating greater dynamic differences.
Encouraging Personal Growth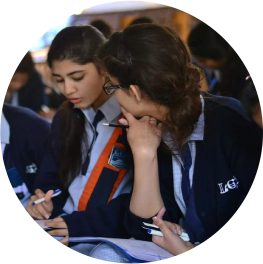 Middle section comprises classes VI-VIII. Middle section curriculum at Public School challenges students to understand and apply learning to the world around them. The scholastic areas in the middle section curriculum delve into deeper content knowledge in the areas of Mathematics, General Science, Social Science, Languages and Computer Education. State-of-the-art laboratories in areas of Science, Mathematics and Social Studies enable students to get hands-on experience. School follows a common curriculum till Grade VIII. The teachers use a combination of teaching methodologies and activities in the course of classroom interaction. They include experiments, word games and puzzles, dumb-charades, role-plays, the use of audio-visual room equipment, presentations, group discussions, group projects, individual projects and field trips.

Silent Features of Middle Section
- Managed by Separate Academic coordinator
- Separate section
- Highly qualified teaching staff
- Limited admissions given purely on merit basis
- Project Base Learning under AKU-EB
- Well-equipped Science laboratories and Computer lab
Senior section of IBA-Public School Sukkur is comprises the classes from IX to XII. In this section, the School is affiliated with below examination boards

1. Aga Khan University Examination board (AKUEB)
2. Cambridge International Examinations (CIA)

The students of this section have always shown very good results in the public examinations. To make instruction more beneficial, relevant and full of learning, the students of this section are involved in science practical and different projects. Overall, a challenging learning environment has been created to foster critical thinking so that the graduates of the school prove themselves critical leaders in all fields of life.
A carefully designed curriculum ensures that the students are constantly encouraged to apply their knowledge and skills to arrive at solutions to different types of problems, while simultaneously preparing for the board exams. They participate in non-scholastic areas to continue their all-round growth and development.
Cambridge International A level are the "Gold standard" qualifications, which are accepted and valued by many leading universities and employers around the world, these encourages learners aged 16 to 19 years to think critically and analytically, using different research methodology to evaluate arguments and issues from multiple perspectives

Silent Features of Senior Section
- Dedicated and qualified faculty with notable proficiency
- Separate Academic Section
- Affiliation with Aga Khan Board (AKU-EB)
- Transparent conduct of board Exam
- Well-equipped Science Laboratories and Computer Labs
- Geography Lab/area
- Digital Library with full resources
- Career counseling and personality development programs
- Botanical & Zoological garden
- Subject Centers
- Project Based Learning (PBL)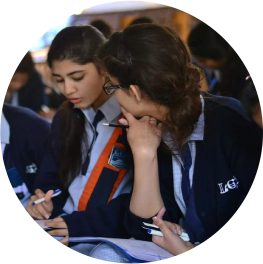 A Thousand Possible Futures
ADMISSIONS
Every year school offers admissions on pure merit basis. In class ECE I (Nursery) all fresh kids of age 3+ are enrolled. However, in all other classes admissions are available with respect to the seats vacant. From class ECE-I (Nursery) to IX and XII, admissions are open in the Month March for ECE, JUNIOR and MIDDLE Section and for SENIOR Section admission will be enrolled in JULY. For ECE-I assessment interview is designed and conducted to check physical and mental ability. Children with minor physical disability except seeing and hearing can be considered, if principal permits. From class ECE-II to VIII admission test comprises English language, Science or World around us and Math. For class IX-XI admission test includes the content from English, Urdu or Sindhi, Physics, Chemistry and Biology.
APRIL
11
EARLY ADMISSION TEST
JUNE
6
REGULAR ADMISSION TEST I
AUGUST
8
REGULAR ADMISSION TEST II
IBA-Public School Sukkur is located at the heart of Sukkur (Military Road), the third largest city of Sindh province, Pakistan situated on the west bank of Indus River in Sukkur District. The School is covering 42 acres of land.
A Strong, Supportive Alumni Network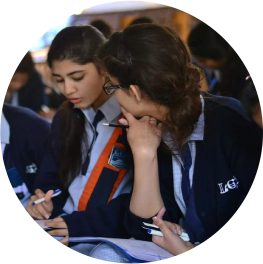 OUR TIMELINE
Learning Support Materials are supplementary services offered by AKU-EB to assist students. These resources include past papers for all subjects, anthologies for Urdu Compulsory, Urdu Asaan and English Literature subjects, a guide for SSC I English Compulsory, resource lists and concept maps for ten subjects, and a command words guide.